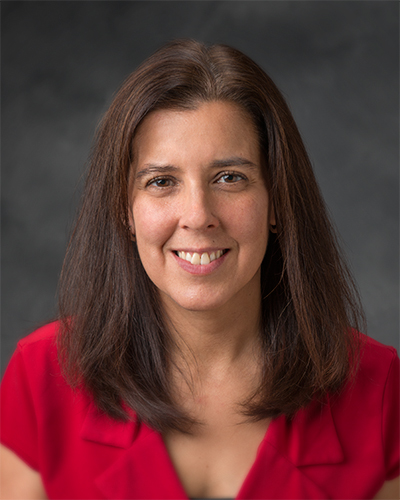 | Realtor Northampton Office
Northampton Office
92 Main Street
Northampton, MA 01062
Email Website Phone: 413.586.8355 Fax: 413.665.3772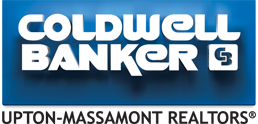 About Lisa
From the day I arrived in Northampton, I knew the city would become my home. I've now lived here for 23 years and can understand why Northampton was dubbed "the paradise of America" by 19th-century opera singer Jenny Lind. Northampton offers that rare combination: the beauty of the countryside and the excitement of city life.
It gives me great satisfaction as a realtor to assist other people making a move to this fabulous city and the surrounding area. And while I live in Northampton, I will travel to the farthest reaches of the Pioneer Valleyto assist you in buying or selling your home.
In the past year, I have sold over $15 million in real estate and conducted transactions throughout the tri-county region. The Real Estate Association of the Pioneer Valley, which includes Hampden, Hampshire and Franklin counties, ranked me in the top 10 realtors for sales in 2015. I have been the top producer in Northampton's Coldwell Banker office since 2006.
I offer personal and immediate attention and service. References from past and present clients are available upon request.
I look forward to meeting with you. I am easily accessible via phone or email and will respond to your requests within a 24-hour period.
PROFESSIONAL ACHIEVEMENTS
"Realtor of the Year" for 2015, Coldwell Banker Upton-Massamont Realtor's Company Award
Top producer in Northampton's Coldwell Banker Office, 2006 - 2015
Top selling agent in the state of Massachusetts, Coldwell Banker Affiliates, 2007 - 2015
Realtor Association of Pioneer Valley President's Gold & Platinum Awards, Outstanding Sales and Service, 2007 - 2015
Coldwell Banker International President's Circle, 2010, 2012, 2013, 2014
Coldwell Banker International Diamond Society, 2009, 2011
Coldwell Banker Sterling Silver Sales Society Award 2006, 2007, 2008
Coldwell Banker Newcomer Award 2005
Coldwell Banker Upton-Massamont Realtors Company Gold Award, 2006 - 2015
Consistently in top ranking for state of MA for total volume of sales
ABR designation, Accredited Buyer Representative
Consistently recognized as a top agent in Boston's Top 20 Realtors for Western Massachusetts
BIOGRAPHICAL HIGHLIGHTS
Colgate University, Bachelor of Arts
Columbia University, New York, New York, Masters of Arts
Fellows in Teaching Award and Scholarship, Columbia University
Taught music for ten years in the public schools of New York, Massachusetts and Connecticut at the high school, middle school and elementary levels.
Musician, singer/songwriter, choral director and multi-instrumentalist
Lisa's Testimonials
When I started looking to buy a house, I was a complete newbie. I knew nothing about the house-buying process; I had never owned any property before. Then I met Lisa Palumbo -- and that made all the difference! At our first meeting Lisa asked me all the right questions: what type of life-style did I live? What type of home was I looking for? In what town? What was my budget? Did I have any specific concerns/questions? She let me set the pace in the house-hunting process, which was [...]
-Buju Dasgupta, UMass Professor, Amherst, MA
Lisa was both our seller and buyer agent. She proved to be an exceptional agent throughout our time working together. Her knowledge of the local real estate market, huge network of colleagues and resources, and reliability made her the perfect fit for us. She took the time to get to know our family, understand our preferences, and alert us to listings that fit these preferences. Once we found the home we were looking for, she helped us every step of the way until the day we had keys in [...]
-Stephen Sacco, Easthampton, MA
"I would highly recommend Lisa Palumbo as a seller's agent. She is extremely professional, bright, and skillful. I tried to sell my house by owner for over three months. I hired Lisa, and she found me a great buyer within a week - in a very tough market! And, though the process of selling a house can be anxiety provoking for everyone, Lisa somehow made the experience a smooth one from start to finish. Most importantly, Lisa is a pleasure to work with. Not only is she warm, funny, [...]
- Judy Ferber, Northampton, MA
We spent approximately four years working with Lisa Palumbo, trying to find the right house. Lisa's patience, honesty, and optimism really brought us through the dark times, when we felt we'd never find what we were after. She never tried to nudge us to buy something that wasn't right and--in fact--she gently dissuaded us from settling for the wrong house a couple of times. She knows the real estate market very well and has a good sense of prices; plus, she always pays [...]
-Jim Meddick and Krista Carothers, Northampton, MA
We didn't know Lisa before we moved to town and actually had parted ways with our first realtor when things didn't work out. The short story is that Lisa is a savvy, intelligent, genuine, likeable person, and an excellent realtor. We had a tough time finding the right place and in retrospect we were being pretty picky in a slow wintertime market. She waited patiently for us to find a place with the "right feel" without ever pushing us or hurrying us to buy. On the other [...]
-Dr. Gabriel Simon, Bay State Medical Northampton Resident
Our two families have summered together for years. As we watched our children grow, we often talked about buying a vacation house together we could share, maybe on a piece of land, maybe near a lake or pond or stream, maybe with a nice kitchen, possibly even a fireplace. When we stayed at places in New York, New Hampshire, Maine, we would scan the local listings, but no luck: If we liked what we saw, we couldn't afford it, and if we could afford it, we didn't want it. Then [...]
-Eric Connolly, Maria West, Dr. David Portelli, Laura Laurence Ashfield, MA
Lisa is the most friendly, most efficient and hardest working agent we met in two years of house hunting. We had our house within two weeks of meeting her, and she guided us through the buying process flawlessly. This was our first time buying a home, and it felt great. Thanks Lisa!
-Anand Nayak, Polly Fiveash (& Jack ), Northampton, MA
After a failed attempt to sell our house, we contacted Lisa Palumbo for help. She came in with the right pricing, great marketing ideas and the ability to help us with the emotional roller coaster of selling a house. Shortly after her first open house - we were entertaining three offers! Lisa knows the market, respects her clients and always exhibits the utmost professionalism. She comes with our highest recommendation.
-Danny and Susan Morris, Northampton, MA
The Valley CDC (The Valley Community Development Corporation) recommended Lisa Palumbo as someone with the patience and understanding to work with first-time homebuyers. For us, that means being a strong advocate, giving honest advice, and taking the time to understand our hopes and needs for our first house. Lisa has done all of these and more. As we continue to search for the right house, Lisa has proven to be just as accessible, responsive and, friendly as she was when we first walked [...]
-Emily Robinson and Mark Wamsley, Northampton, MA
"I contacted Lisa early in my plans to both buy a new home and to sell my existing one. From day one, Lisa was responsive, attentive, and highly professional -- and, as an added benefit: funny. She shared her opinions candidly and in a way that I found quite useful. I felt like she was upfront and honest -- there are many realtors who have personalities that feel opportunistic or [...]
- Karen G. Johnston, Northampton, MA