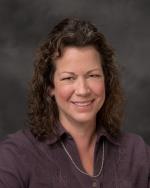 Sales Associate | Realtor Amherst Office
Amherst Office
383 College Street
Amherst, MA 01002
Email Website Phone: 413.461.3650 Fax: 413.665.3772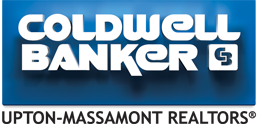 About Lacie
I came to this area in 1988 from upstate New York to take graduate classes at UMass, fell in love with western Massachusetts, and never left! The sunny days, friendly people, and the rich resources for education and entertainment make this area a great place to live and raise a family.
I have moved many times and understand first hand that moving can be very stressful. We all know that nothing in life is simple, even when we think it should be, and that includes buying and/or selling a home. Real estate transactions have become increasingly complicated and the role of the real estate practitioner is evolving into one that is best served by acting as a consultant, educator, and a GPS for the real estate transaction once the seller/buyer has plugged in a destination. Whether you are a first-time home buyer or a seasoned home owner looking to make some changes, I would be happy to meet with you for a consultation. I'm here to help!
Lacie's Testimonials
Lacie Banks is exactly the kind of agent I would have hoped to work with. She's patient, hardworking, and extremely motivated. No one could have done more to sell our house than Lacie. Every small matter, every question, and every showing was handled with extreme professionalism, easy and open communication, and a wealth of knowledge and personal wisdom. At the end of our experience, Lacie feels less like a realtor and more like a family friend. We can't thank her enough." [...]
Emma Hathaway
Lacie (Banks) listed our house at the right price, went above and beyond or expectations in terms of staging it, marketing, hosting an open house, and selling it in less than 2 months. She did an excellent job negotiating with an older broker whose buyers were trying to overbid on the house. As a result, a fair price was realized, their financial needs were met, the house appraised and we didn't waste time on a deal that wasn't going to work. She is an honest realtor with a keen eye [...]
Lacie helped me achieve my goal of purchasing a house the moment I decided I wanted it. She was very attentive to my desires and informative when questions needed answers. Her flexibility yielded easy coordination and her professional approach and execution resulted in a satisfying sale with minimal stress.